Case #2: One bad end leads to another…
Streaming:
Friday, May 15, 2020
8:00 PM
Dickinson Museum Center
Contact: 701-456-6225
TRUE CRIME DICKINSON: Our True Crime podcast series is back! We delve back into director Bob Fuhrman's research on deadly crimes during Dickinson's early history as a frontier town.

"One bad end leads to another"
In case file #2 we learn how a lively family argument led to a series of linked fatalities.
Please join us this Friday May 15th at 8pm (MT), streaming live on this Facebook page. Stay at home, sit in your favorite comfy chair, grab a beer, and hear some interesting stories from when Dickinson was very much part of the wild west!
Watch via Facebook LIVE
Note: Due to the nature of the content, the podcast may not be suitable for children.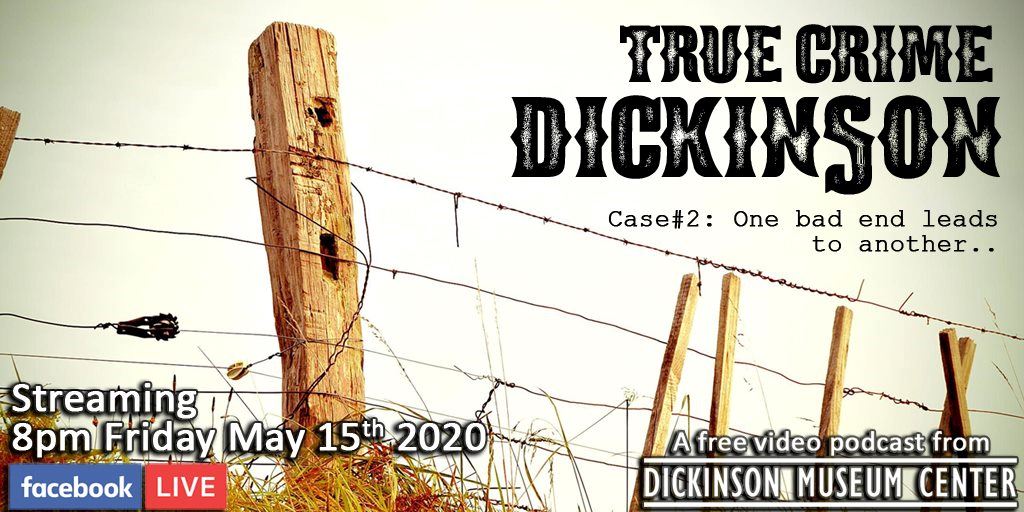 * All event details are subject to change. Please reference event websites for updates.
Last modified: May 12, 2020